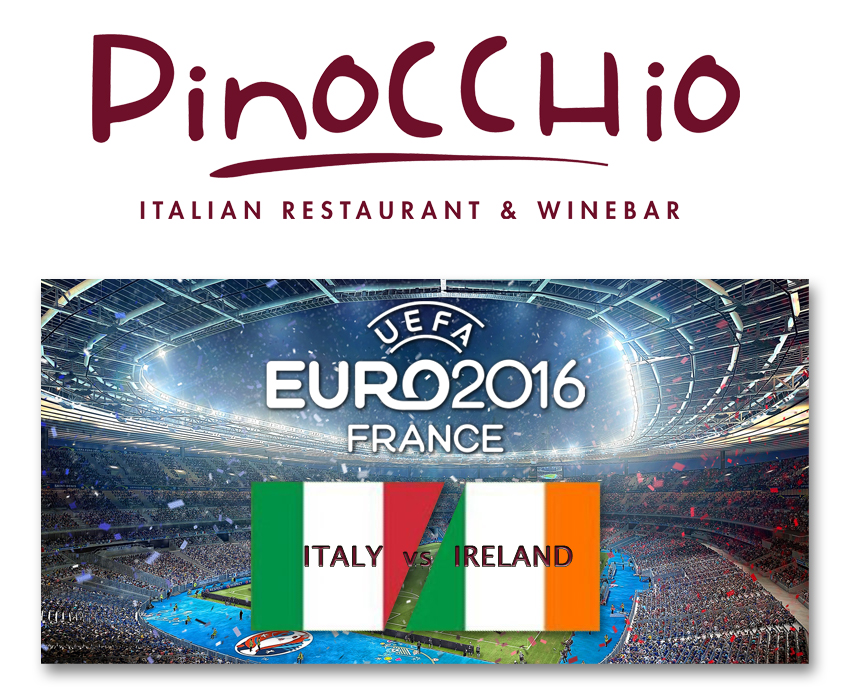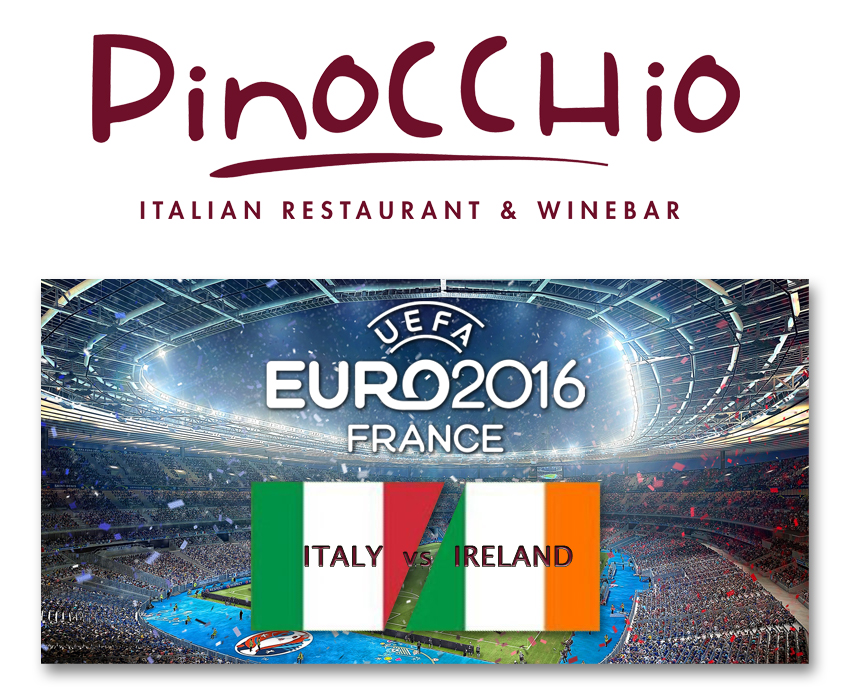 Are you brave enough?
Wednesday 22nd of June come to Pinocchio Restaurant in Temple Bar or Pinocchio Restaurant in Ranelagh to watch the match Italy vs Ireland.
Our Restaurants are the ideal location for such an event as it is the spot where the Irish and Italian culture meet to celebrate each other.
You will love the experience!
Enjoy a great day of sport with the best Italian food in town.
It's going to be fun.
_________________________________
TEMPLE BAR: 1 Pudding Row, Essex Street West, Dublin 8   |   T. +353 (0)1.6719524
RANELAGH:  Luas Kiosk Ranelagh, Dublin 6   |   T. +353 (0)1.4970111
BOOK NOW >>