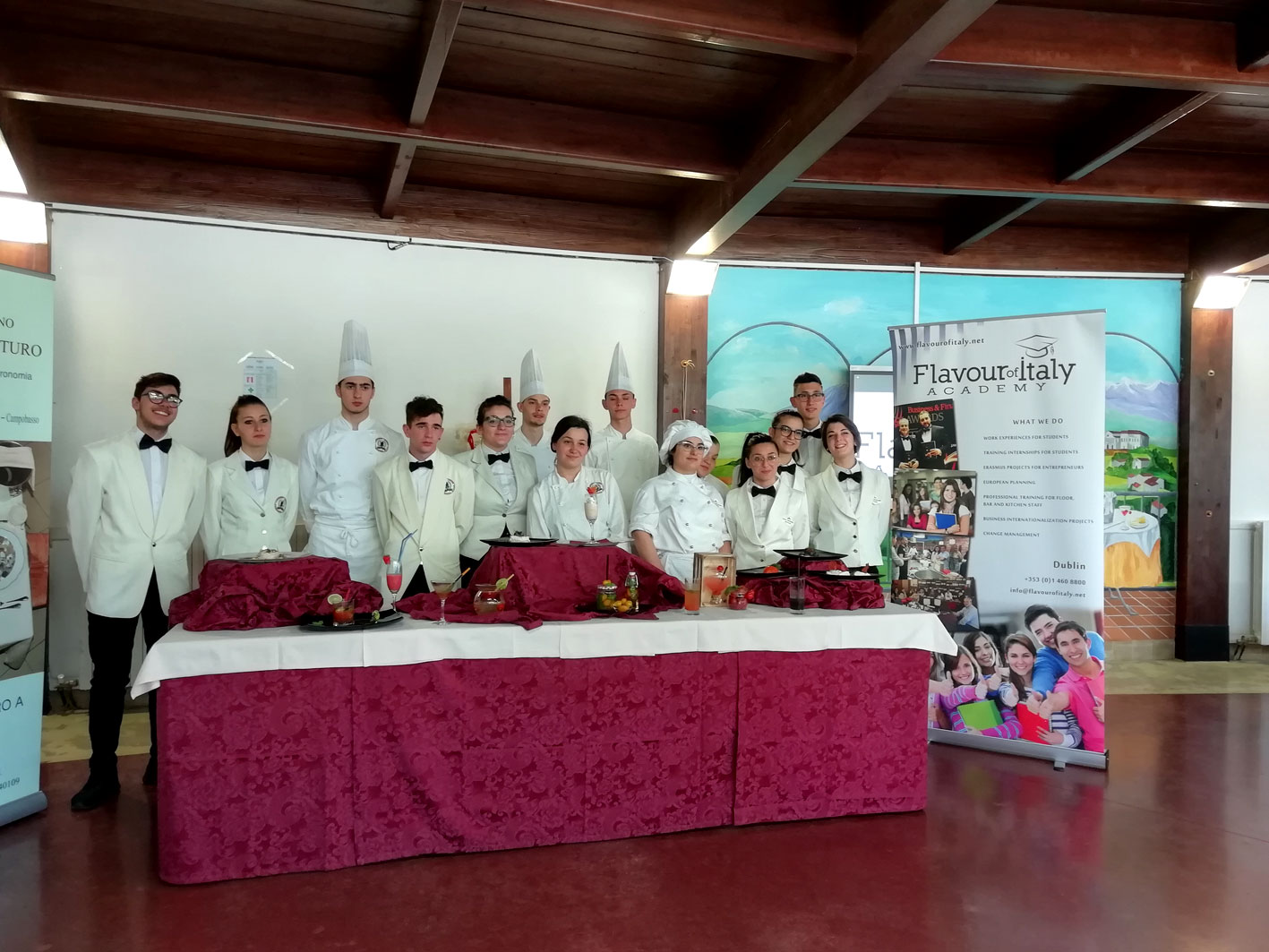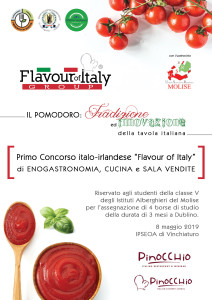 It was held yesterday, May 8th, in Italy, at the I.P.S.E.O.A. (Hotel Management School) of Vinchiaturo – Molise Region, the first Italian-Irish food and wine competition "Tomato: tradition and innovation of the Italian table". Promoted and organized by the Flavor Of Italy Academy.
The competition was attended by students in the last year who had to prepare a dish (appetizer, main course or dessert) or a cocktail, using the tomato among the ingredients. Creative and tasty dishes were presented, in which was possible to find reference to territory and to culinary tradition. The students were assessed by a jury of experts and after this practical test an interview will follow to declare the 4 winners of the 3-month scholarships at the Flavor of Italy Group in Dublin.
"The objectives of this competition are manifold – says Marco Giannantonio, one of the two general managers of the Flavor of Italy Group – and revolve around the concept of valorisation, an aspect inherent in our values and a fundamental part of the company mission: starting from the merit of the more prepared students, to whom we want to offer the possibility of further refining human and professional skills and knowledge of English through an international experience. The competition is also a tool to promote the Molise territory which, thanks to the creativity of the young players of the hotel sector, allows us to create a virtuous connection between educational institutions and an international enogastronomy reality present in Ireland for over 15 years ".
For more information contact us: 01 460 8800   |   Email us