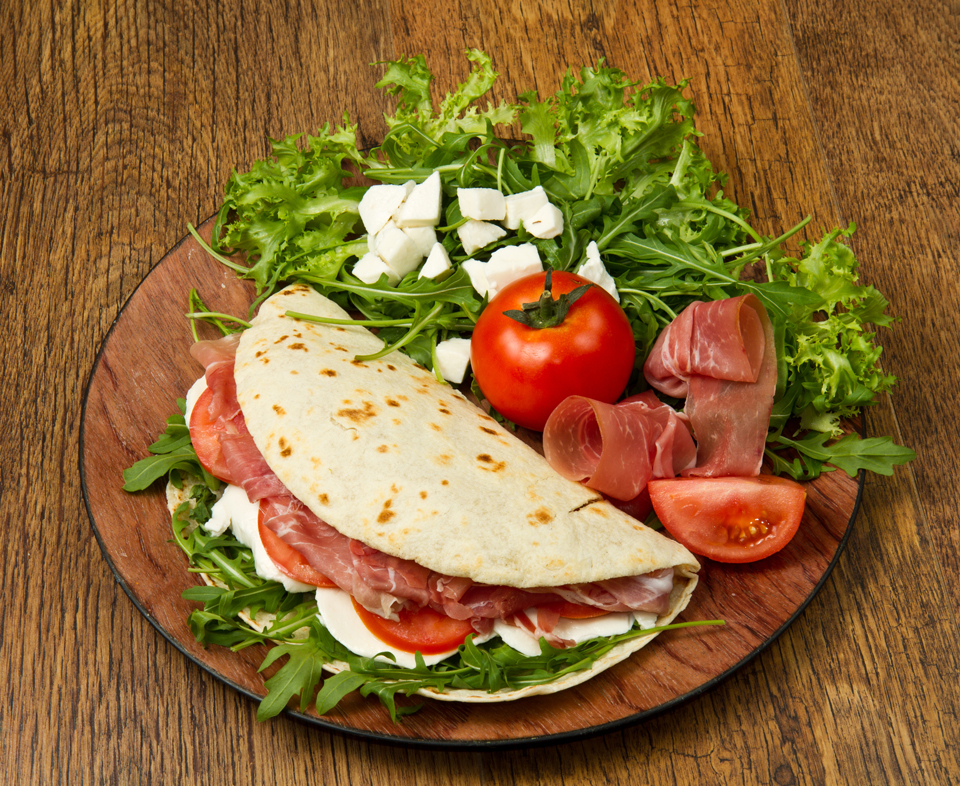 The Piadina Romagnola is the most typical dish of Romagna. Its origins are ancient. In the past, the Piadina was the alternative to the bread for the peasants later on, after the sixties,  has been rediscovered and is now used in a versatile manner: as a snack,  a light meal or even as a dessert. Today the Piadina is one of the most popular food, not only in Emilia Romagna but it's known all around Italy.
It's a flat bread, made out of a mix of wheat flour, water, salt, olive oil or lard. It's then rolled out in a thin circular shape and baked on iron plates.
You can enjoy the piadina stuffed with any sort of delicacies: Parma ham, salame, sausages, squacquerone soft cheese and rocket salad and even chocolate.
We suggest to eat it enjoying a beer or a glass of one of our Italian wines.
If you want to discover Emilia Romagna beauties and its culinary excellence have a look at the itinerary of our tour : THE FOOD VALLEY