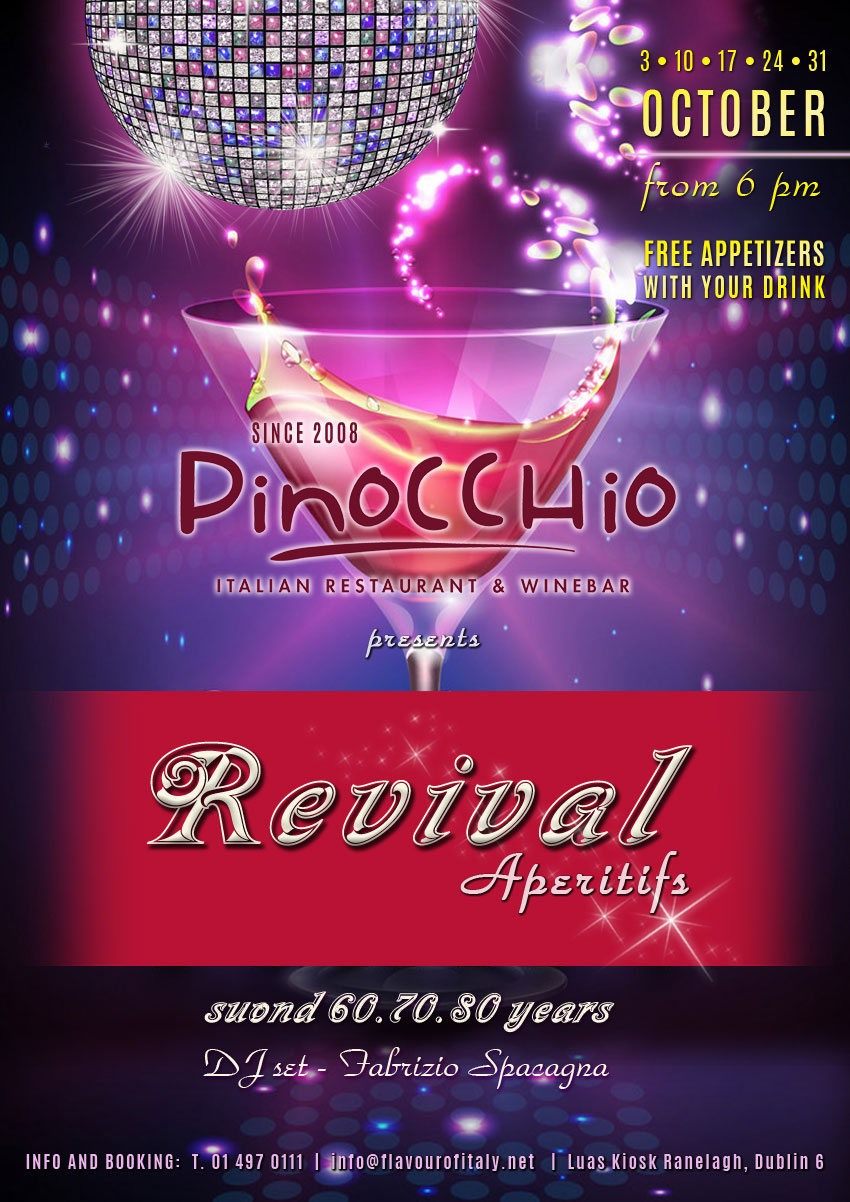 We have organized for you a series of aperitifs every Thursday
throughout the month of October.
These are the dates >> 3, 10, 17, 24 and 31 October
Good food, good music, good company
We want you all to come for a great evening with us!
There will be fine wine, beer, Spritz, cocktails
*** We will offer you a FREE BUFFET ***
and a lot of fun with DJ Fabrizio Spacagna,
he will be playing from 6:00 pm.
This is not to be missed
Let's party!
For more information or booking contact us: 01 497 0111  |   Email us