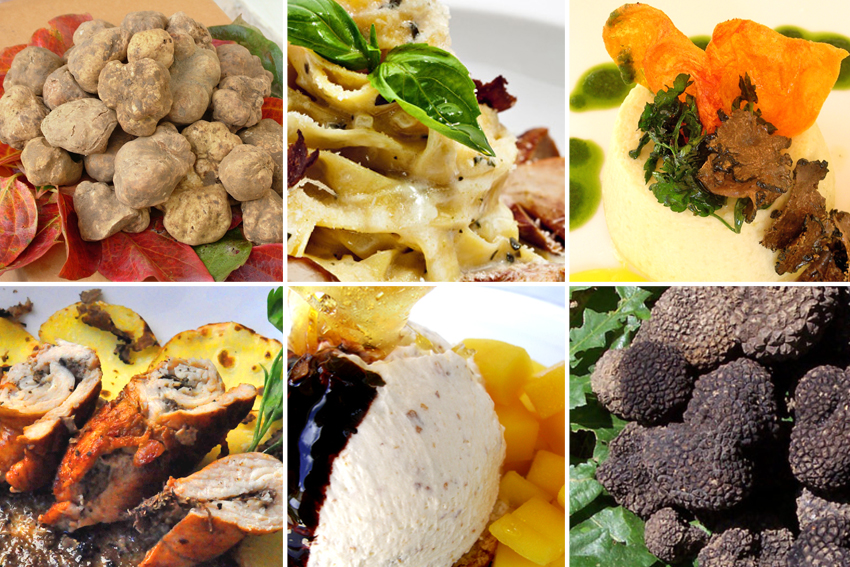 The truffle is a mushroom that grows underground and has extraordinary features of aroma and taste.
It was already appreciated by the Romans, who considered it as a divine food (they thought that truffles was born from Jupiter's lightning) and as a powerful and sophisticated aphrodisiac.
Truffles are among the most prized and valued products growing in the wild. In Italy they can be found in some central and northern regions: Piemonte, Marche, Umbria, Molise and Toscana.
The white truffle – Tuber magnatum Pico – is the rarest and most expensive for its organoleptic qualities, while the black one has a more intense flavour.
It can be eaten fresh (grated or in shavings) or in creams and pates that are easily found in the markets. BUY HERE >
You can use it from appetizer to dessert to give a fragrance and a refined touch to your dishes. It goes well with risotto and pasta and with cheese, fish and meat dishes.
We suggest:
Pasta main course: Tagliatelle pasta with porcini mushrooms, sea bass and white truffle cream
Meat main course: Chicken breast with potatoes and black truffle
Dessert: Parfait of ricotta cheese and fresh figs with black summer truffle
Keep on reading our blog, in the next articles will be published the recipes.