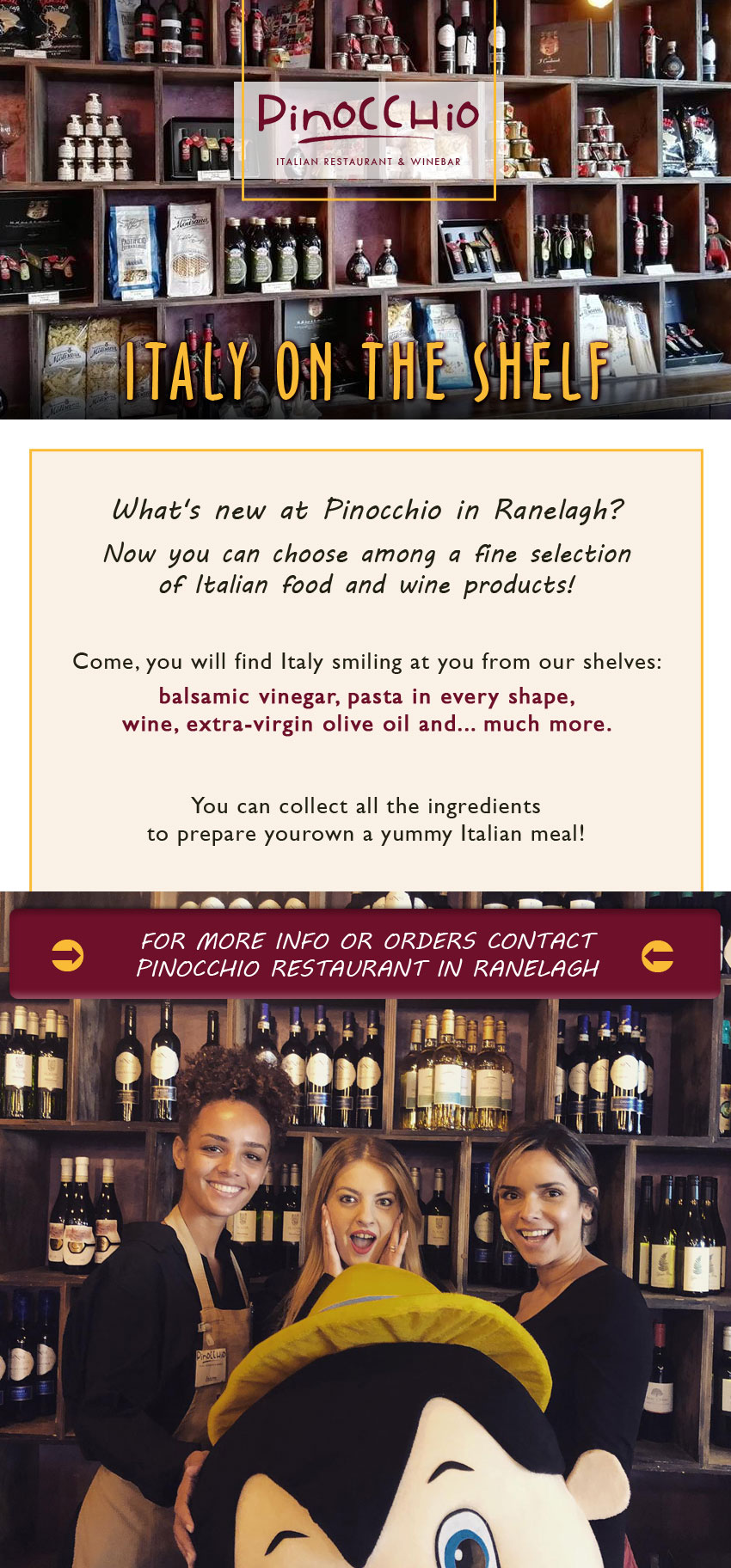 For more info or orders contact us:
+353 (0)1 497 0111   |   Email us
PINOCCHIO RANELAGH – Luas Kiosk Ranelagh, Dublin 6
OPENING HOURS: Mon – Fri from 4pm to 10pm   |   Sat – Sun from 1pm to 10pm
What's new at Pinocchio in Ranelagh? Now you can choose among a fine selection of Italian food and wine products! You can collect all the ingredients to prepare yourown a yummy Italian meal!