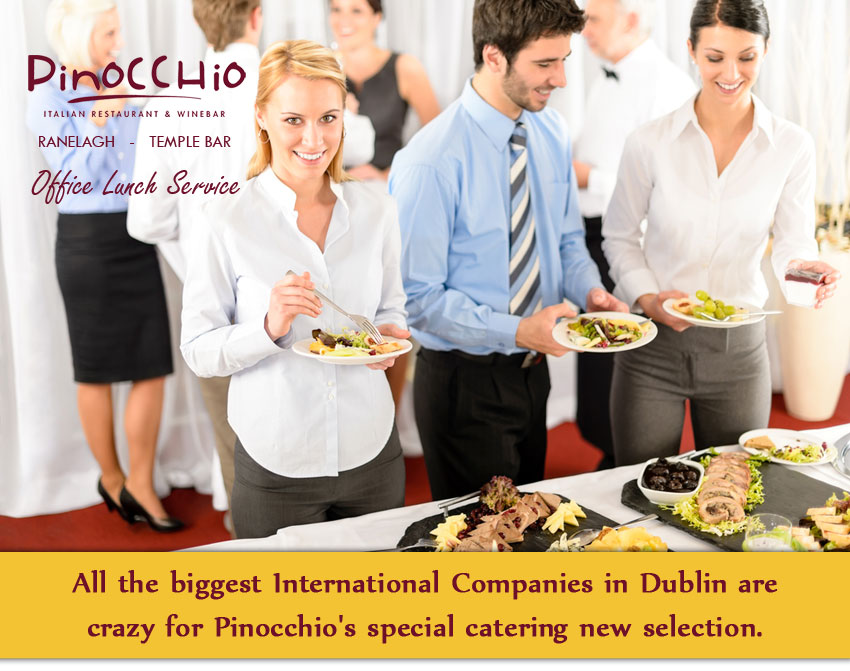 We are proud to serve our Italian office lunch to the biggest International Companies in Dublin.
Quality, taste, fantasy and a bit of "Italianity"!
Everything is prepared from scratch and cooked at the moment by our chefs at Pinocchio Restaurants to give you always the best flavours of Italy.
Order your food now and we will deliver it directly to your office.

For more options or tailored menus contact us:   01 460 8800   |   Email us