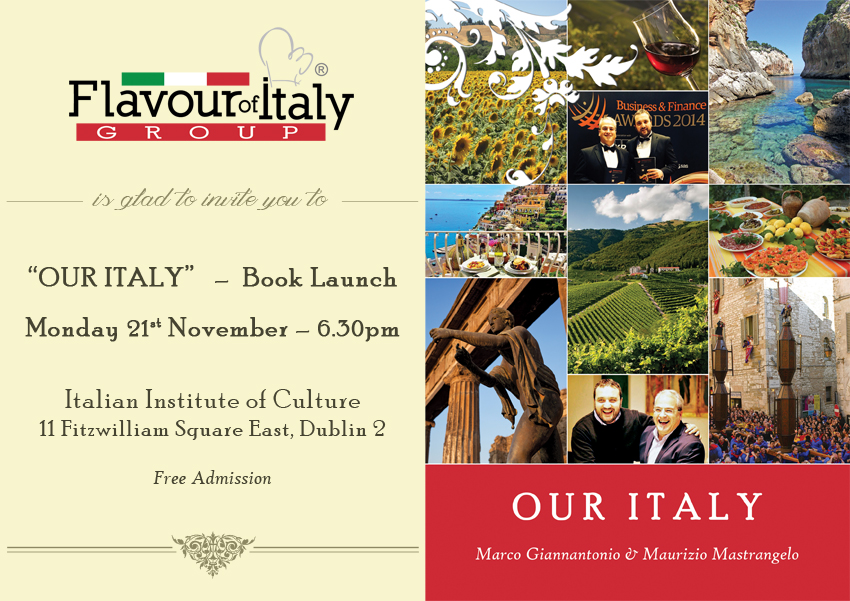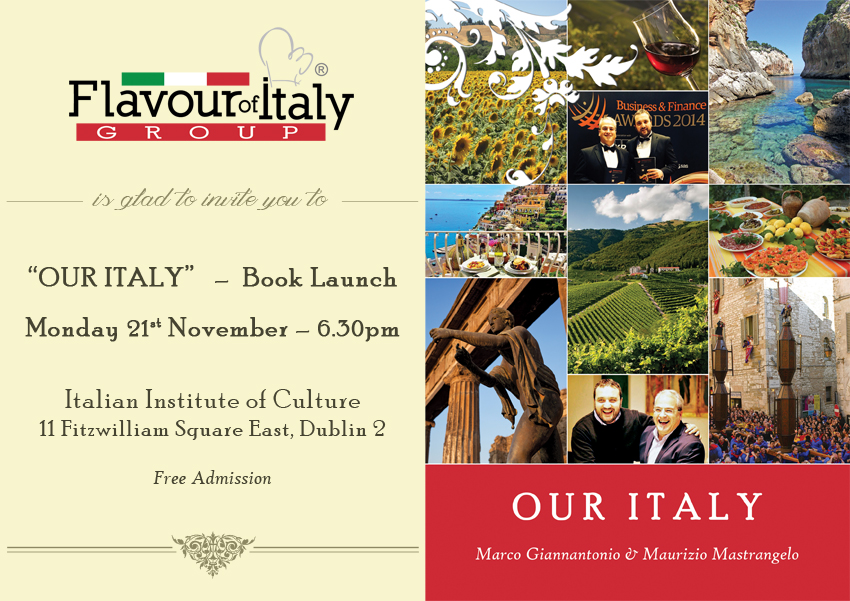 From the 21st to the 27th of November is the First Week of Italian Cuisine in the World and in this occasion we are going to present  the book "Our Italy".
In this book we talk about the most renowned and well-known Italian food and wine and we bring you to discover Italian beauties through surprising gourmet tours.
Simply flipping through the book you will tour Italy picking grapes and olives, making cheese, looking for truffles, shopping in local markets and cooking authentic Italian recipes.
This is not to be missed!
Marco Giannantonio & Maurizio Mastrangelo
For more information contact us: 01 460 8800   |   Email us