The FIBI – Federation of Italian Business in Irelad – aims to help the development of economical relationships and trade between Italy and Ireland and to support the economic operators in their networking activities and professional collaboration.
FIBI Mission
The FIBI was created to meet the specific needs of companies interested in the Irish business market. 
The Federation means to support companies, consortia, freelancers, institutions, associations and individuals.
 
FIBI Services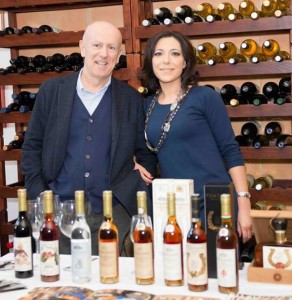 B2B – The FIBI organises B2B Meetings – in its own premises in Dublin or in other venues – to promote trade and commerce between Italy and Ireland. The FIBI organizes as well, visits to companies with economic operators selected according to any specific requirements.
EVENTS – The FIBI organizes trade and networking events during the year.
The Federation offers assistance to representatives during fairs and promotional events in Italy and Ireland.
MOREOVER the FIBI offers:
Logistical support to its members such as venue, facilities and staff.
Publications

to give,

to

every business operator interested in entering the Irish market, a

suitable level of information on the market, consumer behaviour, field characteristics and last trends on products and services.
Flavour of Italy Group is a founding member of the FIBI this to underline and strengthen its commitment in promoting and enhancing the value of Italian quality gourmet products.
 
For more information: www.fibiltd.com