SPECIAL TRAVEL SERVICES 
We are at your service with our experience and professionalism to realize your tailored travel request.
Below you find some of what we can do for you, sure to make each of our guest happy and satisfied.
For more information or booking contact us:
+353 (0)1 460 8800   |   Write us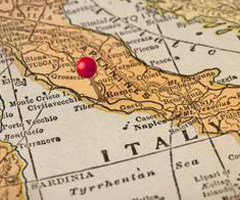 TAILOR MADE
Italy has no secrets for us!
On the TOURS AREA you can find some travel ideas, if you don't find the solution that suits you,  we will tailor made your dream vacation. We can book for you any type of vacation for any Italian destination.
OUR SERVICES: SPA Gateways - City Breaks - Group Holiday - Family Holiday - Sports Vacations - Cruises - Farmhouse - Self Drive and more.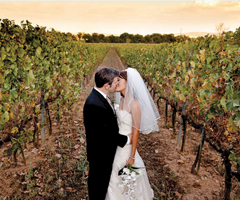 WEDDING IN ITALY
Say "I do" in Italy - The most romantic country to get married.
We will take care of you and your guests, we will make your Big Day unforgettable!
OUR SERVICES: wedding location - wedding ceremony - legal paper works - menu & wine - music & entertainment - flowers - wedding cake - table setting - photo and video - hairdresser & make up - logistics, transportation & accommodation.

HONEYMOON IN ITALY
Professionalism & passion to make your honeymoon unforgettable!
Tailor made honeymoons in Italy or Italy combined with other countries.
Italy is bauty and romance, fun and luxury, dream beches and breathtaking views ... this makes it a dream destination for your honeymoon.
Take a trip with Flavour of Italy Travel and discover the most stunning spots in the different region of Italy. Taste the traditional Italian cuisine, take part in a wine tasting, or just relax on a beautiful beach with your loved one.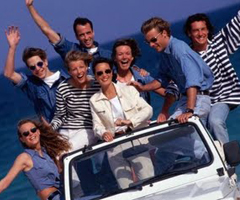 CORPORATE, INCENTIVES & CONGRESS
If you want the best for your company, contact the best.
There is no better choice than our services as we can provide the best conference centres, event venues and networks. Incentives and team-building holidays, organisation of events, congress, fairs and product launches in Italy.
For more information or booking contact us: +353 (0)1 460 8800   |   Write us

FLAVOUR OF ITALY TRAVEL S.r.l.
is bonded and fully licensed as a Tour Operator and Travel Agency by the Molise Region, Italy. Auth. no. 233/2007
Head office: via San Lorenzo, 68 - 86100 Campobasso (CB) - Italy
Info point: unit C4, City Link Business Park, Old Naas Rad - Dublin 12 - Ireland