OUR BUSINESS
The Flavour of Italy Group was founded in 2005 and since then it has been operating combining tradition and innovation and promoting the culture of Italian food and wine in Ireland.
The Flavour of Italy Group now is composed of 6 companies/business areas with one mission:
to promote and enhance Italian cuisine and quality food and wine on the national and international market.
Flavour of Italy Group is: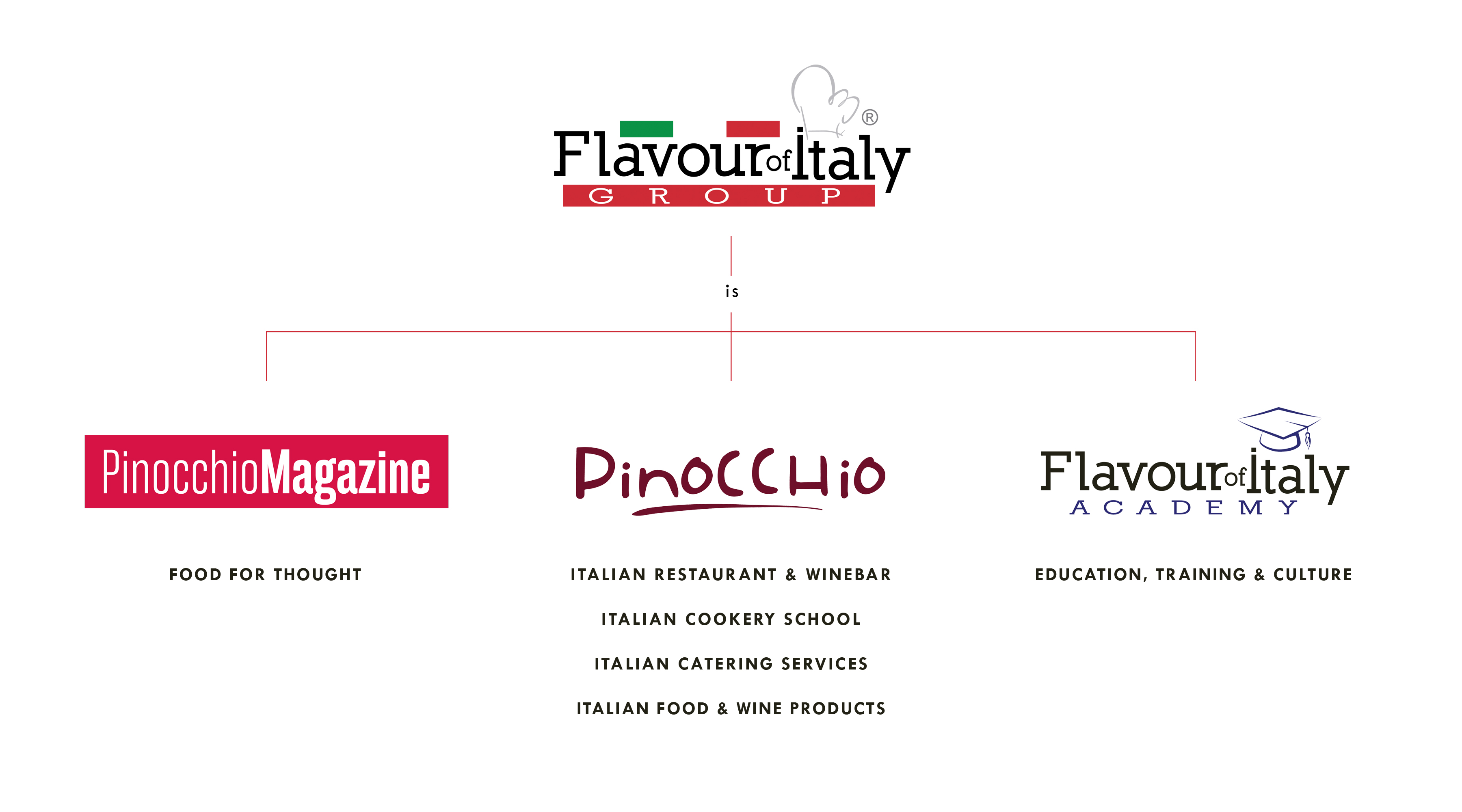 ITALIAN SCHOOL OF COOKING   -   PINOCCHIO ITALIAN RESTAURANT & WINEBAR
OUTDOOR CATERING SERVICES   -   ITALIAN PRODUCTS   -   ACADEMY   -   PINOCCHIO MAGAZINE

The 6 business areas activities are mutually integrated, complementary and synergistic, this is a great advantage for an optimal management of all activities and enables to offer a wide range of services related to the sectors of catering, Italian food and wine and leisure.

MORE ABOUT ...