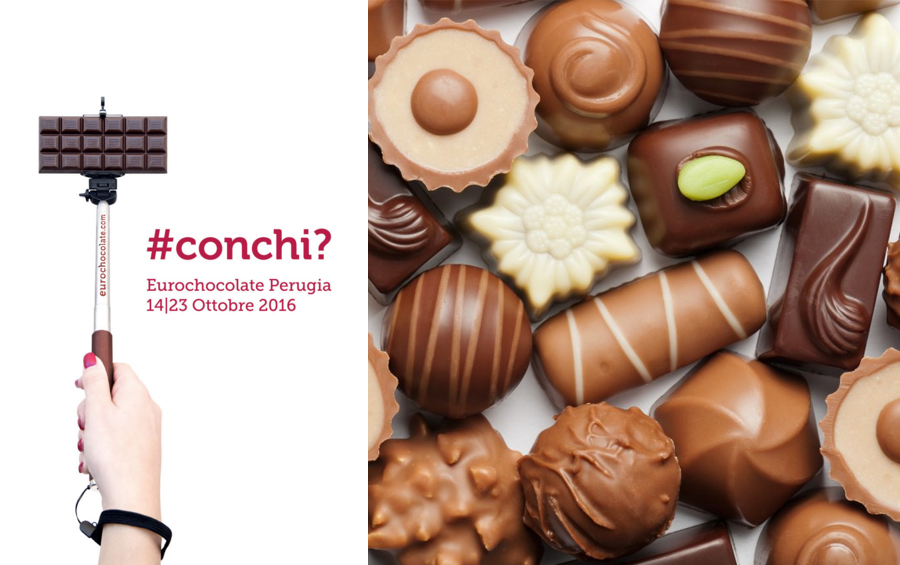 Eurochocolate is an international chocolate exhibition which takes place every October in Perugia and is the biggest chocolate festival in Europe. This year it will be held from the 14th to the 23th of October.
It's a unique experience to learn about the chocolate: sculptures, tastings, workshops and many other activities designed for the enjoyment of people of all ages.
You can enjoy the wonders of chocolate in all its forms with many related events, cooking shows and cultural celebration.
There is no better city in Italy than Perugia to host this extraordinary event, as the Perugina chocolate factory was founded in this city in 1907 and it is now known all around the world for its chocolate products, such as Baci just to mention one.
Perugina owes its success to a woman, Luisa Spagnoli, who was able to play with chocolate and reinvent it in new forms and flavours. We can say that she wrote the history of chocolate in Italy.
If you love chocolate this is an event you can't miss. MORE ABOUT
Visit Perugia and Umbria region with us >