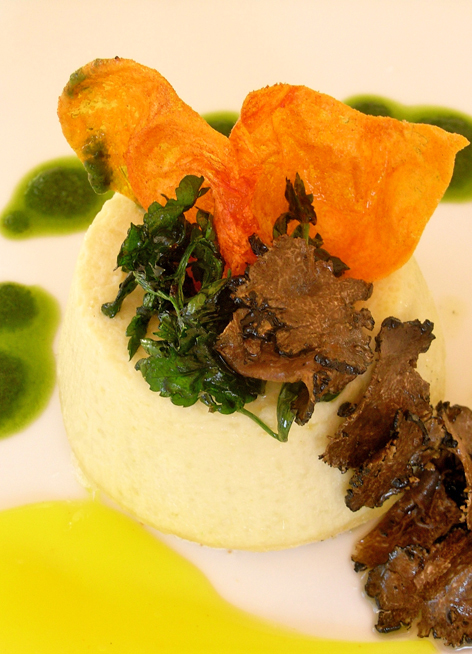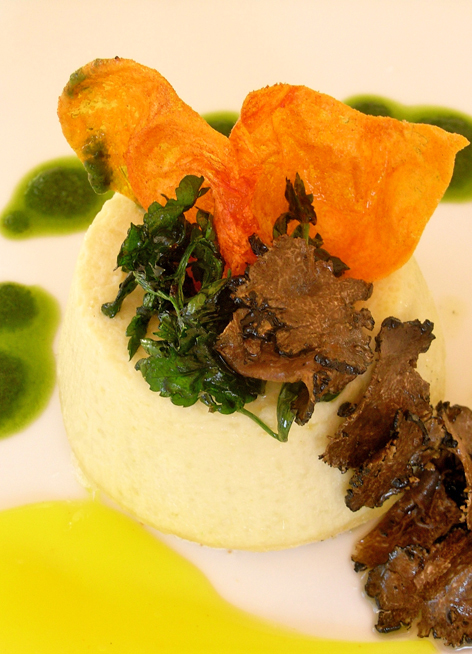 This easy recipe is a starter made of vegetables and cheese and can be followed by a main course both vegetarian or meat or fish.
INGREDIENTS
Serves 4 people
100g mascarpone cheese
1 whole egg and 1 egg yolk
1 tablespoon of caciocavallo cheese
2 tablespoons of truffle slices
For the green sauce:
In a bowl mix the cauliflower puree with mascarpone cheese, egges and caiocavallo cheese and season with salt and pepper.
Butter 4 ramekins, divide the mixture into equal parts, 2cm below the rim, cover with a white bread diskette and cook in hot oven at 180 ° C for 35 minutes.
Put in a bowl tomatoes, celery, garlic, cucumbers and olive oil and liquidize it with a blender.
Put the flan in a dish with some truffle shavings on the top and serve with the green sauce.
Chef: A. Cozzolino