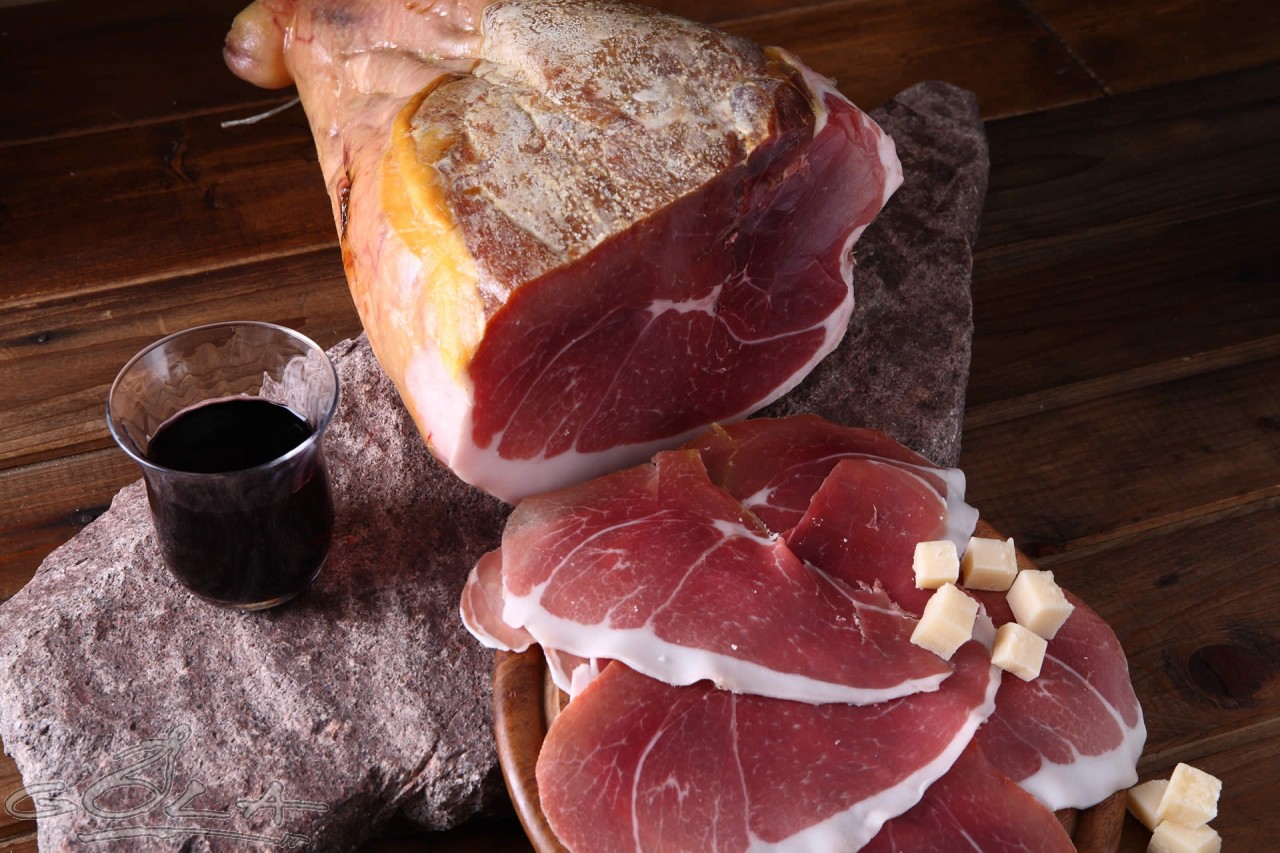 Norcia is a town near Perugia in the Umbria region, it's famous for the ham which has been produced in this area for at least 1000 years, and that took the name by this city: "Prosciutto di Norcia" – Norcia ham.
The consecration of Norcia great quality ham came in 1997 with the award by the European Union of the PGI. The "Prosciutto di Norcia" is a mountain ham, salty, from solid flesh and full flavor.
From salting to the curing period it takes about two years for a Norcia ham to be ready to eat.
Ideally it should be cut by knife rather than with the slicer.
We suggest to try it in a simple way with Parmigiano Reggiano cheese shavings, balsamic vinegar of Modena and a glass of some good red Italian wine.
Discover moere about Umbria Region: UMBRIA 7 NIGHT GOURMET, SPIRITUALITY & RELAXING TOUR