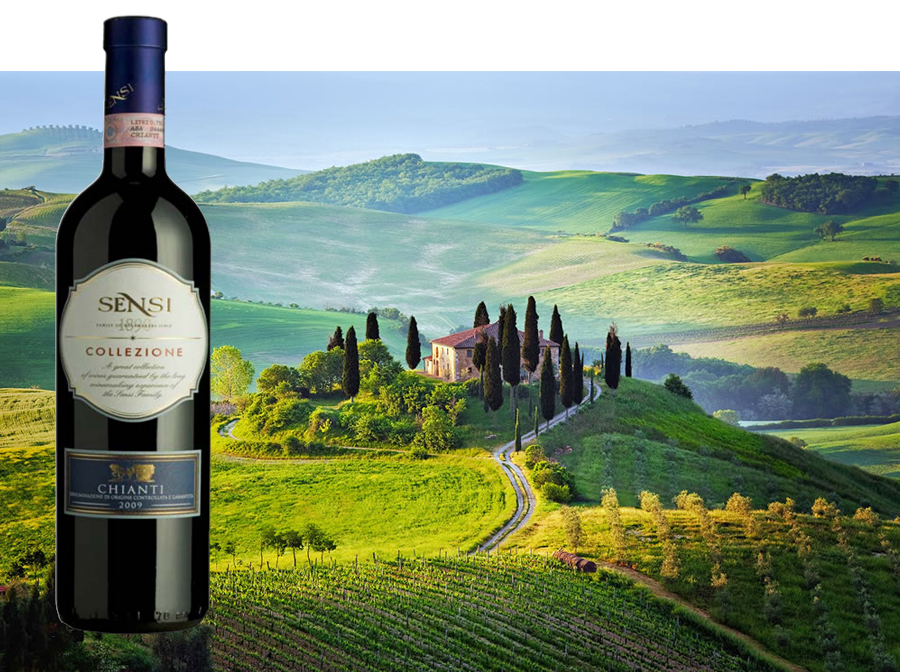 CHIANTI is certainly the most famous Italian wine in the world thanks to its particular taste too that makes it suitable for all gastronomic tradition. It's produced in the earth of Tuscany, on the rolling hills between Vinci and Florence, from Sangiovese and Canaiolo grapes. It's an intense ruby-red colour, a good body and a long lasting bouquet with hints of cherry and spice. It is a smooth, fresh and well balanced wine.
PAIRINGS:
There is nothing wrong with enjoying a glass of Chianti on its own. However, in Italy, wine and food go together…so do as the Italians do, and experiment with these pairing suggestions!
Chianti works great with a variety of meats (in particular game or red meats), sausages, and cheeses, especially harder cheeses like Parmesan or Pecorino.
Even the flavour of mushroom combines well with this wine: try Chianti with mushroom risotto or chicken topped with a light mushroom cream sauce.
Don't forget pasta with meat sauce or Margherita pizza for pizza lovers.
To have a taste or buy it come to Pinocchio in Ranelagh or Temple Bar or to our Shop.
Would you like to visit Chianti area and the extraordinary Tuscan countryside? Have a look to our tour itinerary: TOSCANA 8 NIGHT GOURMET TOUR.