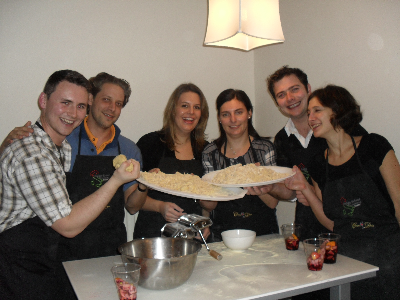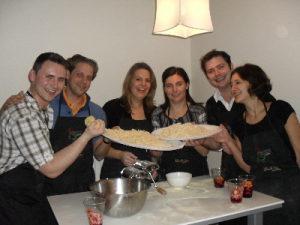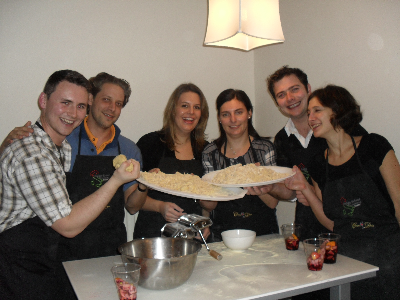 It's a Saturday afternoon at Dublin's Italian School of Cooking and a group of about 30 people, almost all of whom are Irish, are busy kneading, rolling and cutting dough for homemade tagliatelle pasta. The room is filled with chatter and laughter, interrupted every so often by a suggestion or quick demonstration from teachers Giuseppe Crupi and Isabella Cavarretta. The Italian duo also encourage their students with a "perfetto!" here and a "bravo!" there.
By the time the afternoon-long cookery course finishes, the group have prepared (and eaten) involtini di melanzane alla parmigiana (aubergine rolls filled with mozzarella), the tagliatelle with amatriciana sauce and tiramisù.
Led by Crupi and Cavarretta, the cookery school offers lessons most Saturdays, as students show up to its building in the outskirts of Dublin to prepare meals organised around themes, such as the different regions of Italy, seasons and even specific ingredients like tomato.