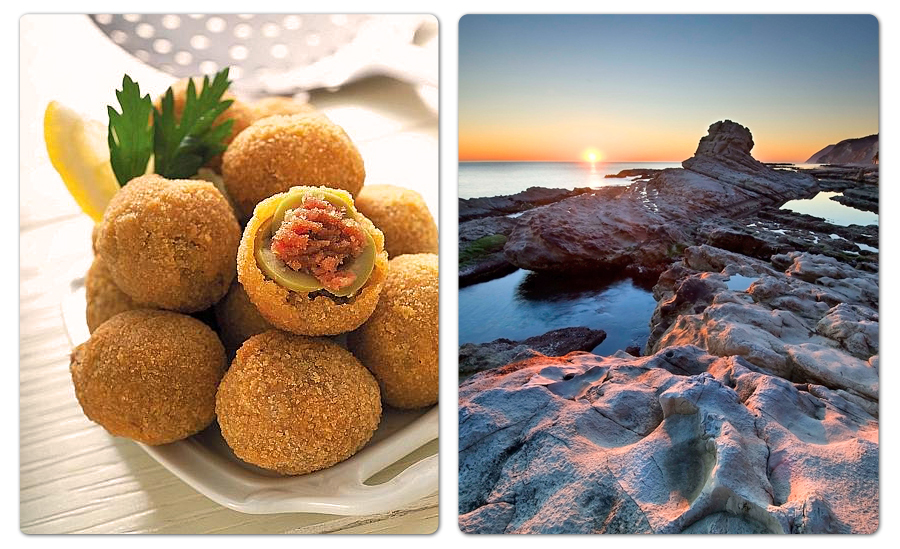 The Ascoli-style stuffed and fried olives are the most famous and ancient culinary specialties from the Marche region. In fact the origin of this recipe dates back to 1800.
The secret of this irresistible dish relays on a coating of breadcrumbs surrounding an olive stuffed with a mix of chicken, veal and pork meat.
Usually in the mixed fried dish of Ascoli the Olive all'Ascolana are served together with artichokes, courgettes and lamb cutlets.

To discover more about the Marche region, its gastronomic tradition, sea, countryside and historical cities, just have a look at our tour: MARCHE AND ADRIATIC COAST – 7 NIGHT GOURMET TOUR